Are you looking for fantastic, locally sourced compost made by a worker-owned business? You're in luck because we now sell finished compost directly to you! The finished product of our compost piles goes through 4-6 months of decomposition and is then sifted to produce a nutrient rich soil amendment. Please note that our finished compost is not a soil mix! Your plants will not be happy planted into 100% compost. However, they will be very happy with a good inch of it mixed into the soil they're in, either in containers or in the ground.
Quantities and Pricing
1 gallon bag – $5.00
4.25 gallon bucket – $12.00 + $3 refundable bucket deposit (tax included)
10 gallon bag – $20.00
half yard – $112.00 ($30 delivery fee between Shaffer Road and Park Avenue)
If you choose to bring your own container, we will fill it in 4.25 gallon increments and the bucket deposit will be waived.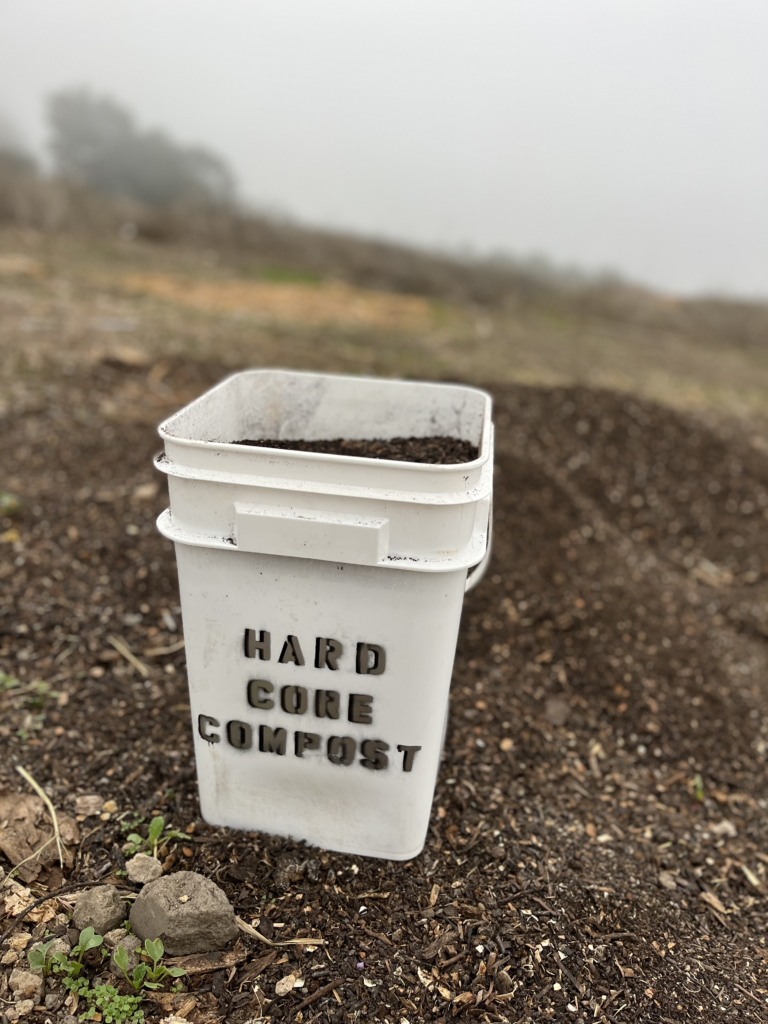 Location and hours
Soil sales are available during our drop off hours at our compost site at 150 Shaffer Rd. To arrange delivery of larger quantities, please call or use the contact form on our home page.
Spring & Summer Hours (During Daylight Savings):
Mondays 3pm-6pm
Fridays 12pm-4pm
Fall & Winter Hours (During Standard Time):
Mondays 2pm-5pm
Fridays 12pm-4pm